Applied art
Julie Maas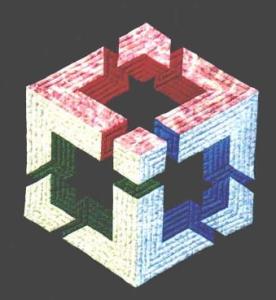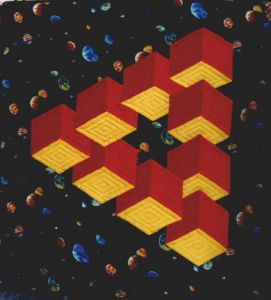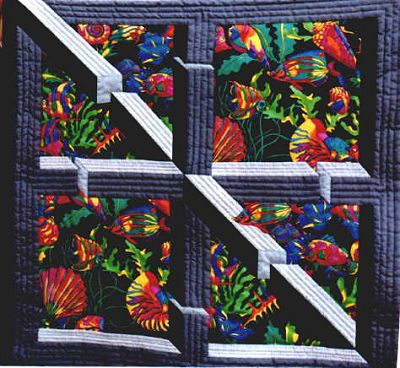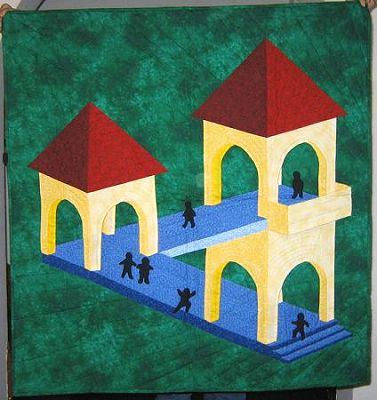 There's sculpture by Walter Wick with the same impossible construction.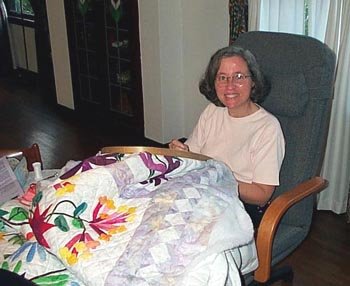 Julie Maas was born in Geneva (Switzerland) in 1951 where, where her father spent a year working for the International Labor Organization and her mother spent a year producing Julie. She spent he childhood in a little brick cottage in the backwoods of Falls Church, Virginia.
She studied anthropology in University of Pennsylvania in Philadelphia. She met with her future husband there. They were married in a little chapel in the countryside of Arlington, Virginia, in May of 1972.
They went to West Virginia, where her husband took an internship position at the National Radio Astronomy Observatory in Green Bank. In West Virginia Julie quickly learned that everyone was a quilter. She was very interested in quilting and then bought an antique treadle-operated Singer sewing machine; this machine, so appropriately, produced her first few quilts.
After a long odyssey through Colorado, Pennsylvania, Virginia, and New Mexico, Julie and her husband finally landed in California. There she became a member of a group called the South Bay Quilting Guild, where she eventually rose to be President.
Julie now lives in Long Beach, California, with her husband Steve and one son, David. Her older son, Benjamin, a musician, has flown the coop, but still lives in the LA area.
Julie's site is http://www.nonlintec.com/julie/index.htm