Cartoons
Tom Gauld
Artist's web site https://www.tomgauld.com.
These cartoons were created for the New Scientist magazine.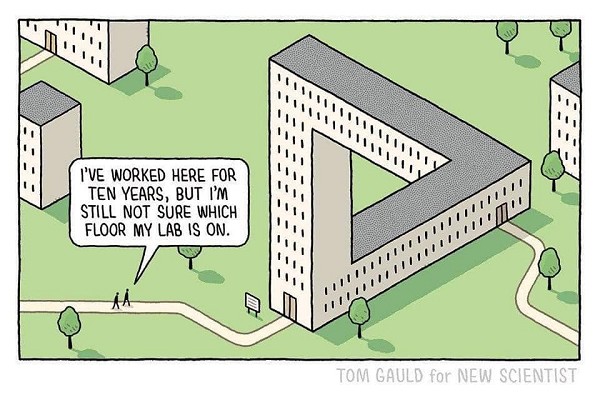 "I've worked here for ten years, but I'm still not sure which floor my lab is on."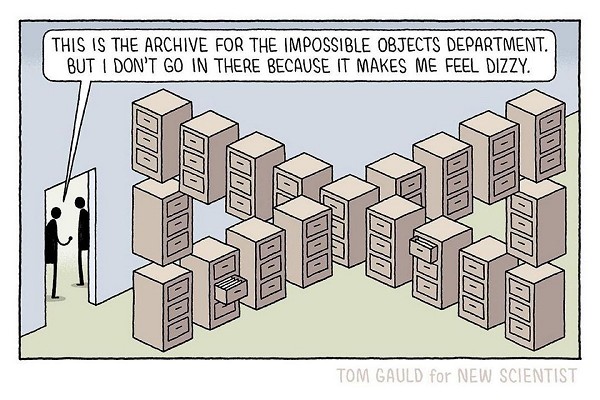 "This is the archive for the impossible objects department. But I don't go in there because it makes me feel dizzy."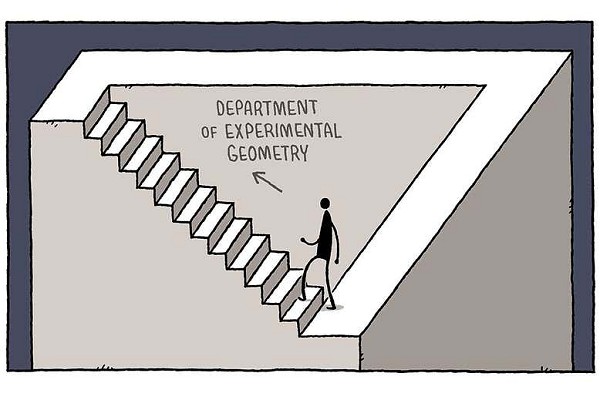 Department of experimental geometry