Classic artworks
Giovanni Piranesi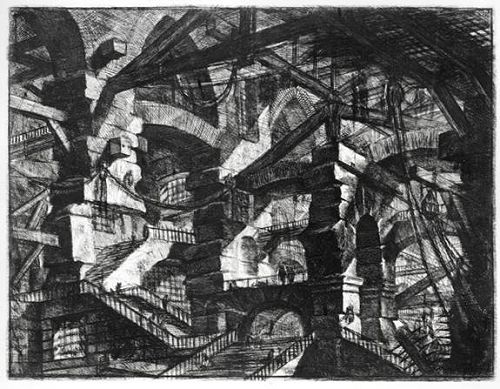 The Gothic Arch
Carceri, Plate XIV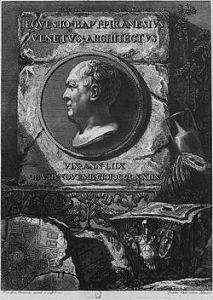 Giovanni Batista Piranesi (1720-1778) was in Italian architect and artist famous for his etchings of Rome and atmospheric "prisons" (Carceri d'Invenzione).
He was born in Mogliano Veneto, near Treviso, then part of the Republic of Venice. He was introduced in Latin and ancient civilization by his brother, and later he studied as an architect under his uncle.
From 1740 he was in Rome, where he studied under Giuseppe Vasi, who introduced him to the art of etching and engraving. He produced many views of the city. In 1761 he became a member of the Accademia di San Luca and opened a printing facility of his own.
For years of working he had created 135 etchings of views of Rome. Piranesi also well known for series of 16 prints named The Prisons (Carceri d'invenzione or 'Imaginary Prisons'), that show enormous subterranean vaults with stairs and mighty machines. He was one of the first artist, who set down images of impossible structures.
Piranesi died in Rome in 1778 after a long illness.