Computer graphics
Glenn Jones (glennz)
Glenn Jones is a graphic designer and illustrator from Auckland, New Zealand. 'GLENN' from 'NZ' = GLENNZ is his username on Threadless.com.
He created this design with impossible triangle for t-shirt, which you can buy from his site.
Artist's site http://glennz.com.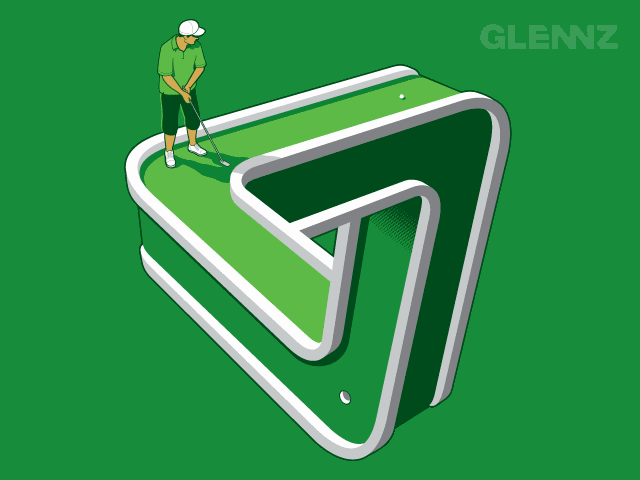 Puzzled putter
Next works show us attached to impossible columns dog. These images were also printed on t-shirt.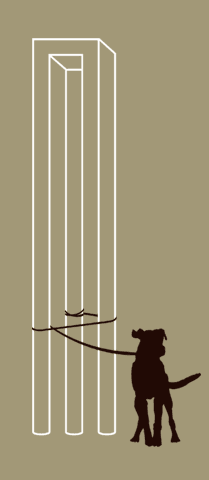 Attached to impossible columns dog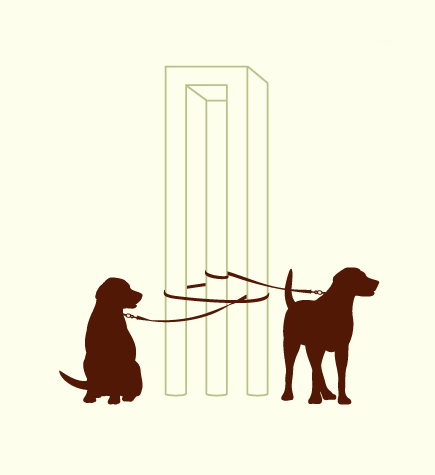 Dogs near impossible columns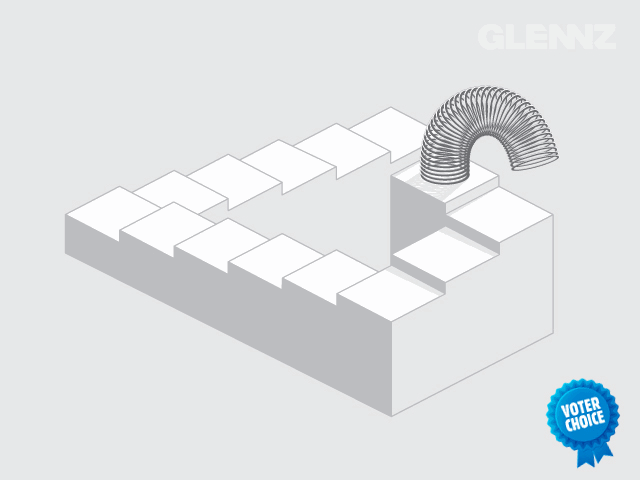 Slinky Heaven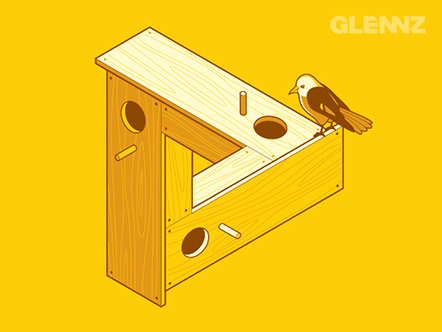 Simple construction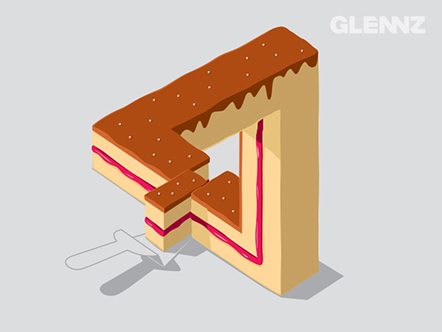 Layer Cake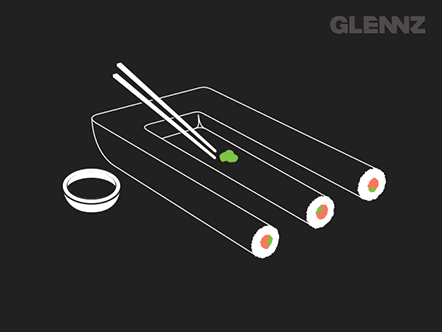 Impossible Sushi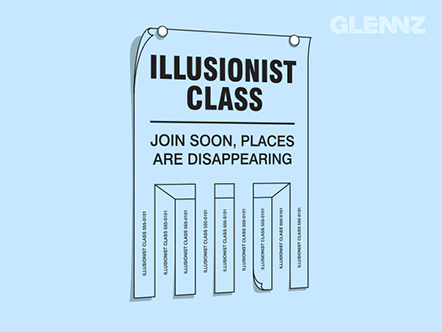 Illusionist class