Covers
Secret Origins, #10, January 1987
Secret Origins is the title of several comic book series published by DC Comics which featured the origin stories of the publisher's various characters.
The 10th issue presented us with four separate, possible origins for the Phantom Stranger. Designed by Jim Aparo cover was inspired by Escher's artwork "Another World II".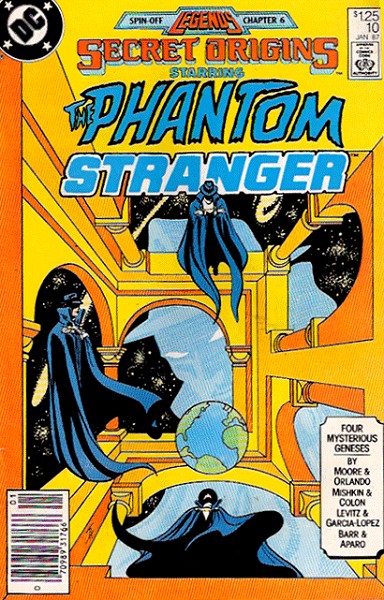 The image was found at http://iamthephantomstranger.blogspot.ru/2009/03/secret-origins-10-jan-1987.html.