Covers
Mad, 1965, N5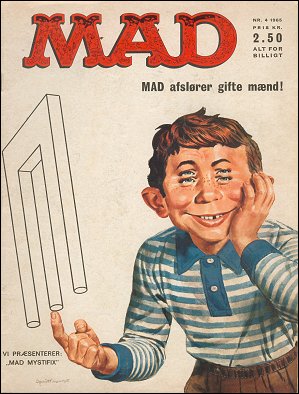 This is the first occurence of famoust impossible figure by Norman Mingo - impossible trident which is called sometimes as Devil's fork.
There's a site where all covers of Mad magazine are collected http://www.madcoversite.com.
Impossible trident appeared again on the cover of the magazine in July 1985. Find it in the painting on the wall behind Alfred E. Neuman (the fictional Mad's mascot).