Escher inspired
Jon Michael Otero
Artist's Facebook page https://www.facebook.com/jonmichael.otero.9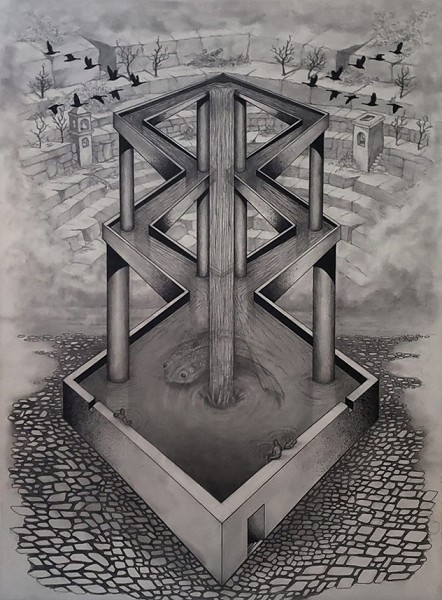 Endless Loops
Pencil and ink on watercolor paper
18 x 24
This artwork containes inspirations from some Escher's artworks. First, the main object of the artwork is complex waterfall, which reminds famous Escher's artwork. Backgound landscape also reminds Escher's Waterfall. Second, this fish inside the pool under the waterfall is very similar to fish from Escher's artwork "Thee worlds".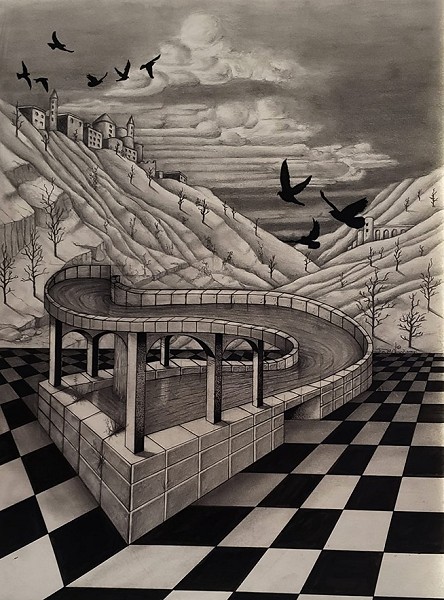 Waterfall
Pencil and ink on watercolor paper
18 x 24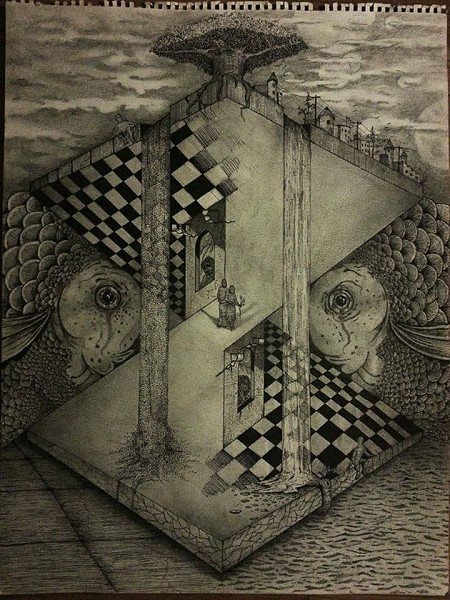 Angels
Inked on watercolor paper.
18 x 24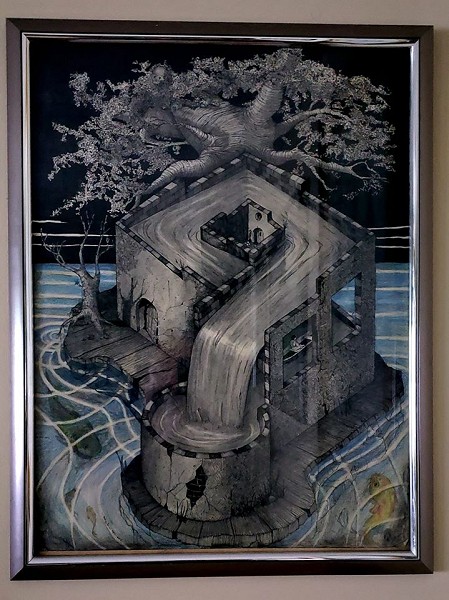 Vogage
Ink and watercolor on watercolor paper.
18 x 24