Escher inspired
Irvine Peacock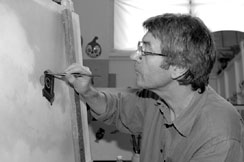 Irvine Peacock was born in 1948. After a years foundation course doing mainly drawing which he loved, Irvine went to Sheffield College of Art to study painting, then to Hornsey School of Art to get his teaching certificate.
Irvine considered art therapy as a career and briefly worked in the Psychiatric Unit of a London Hospital. He taught art for a short time, but became a full time illustrator and artist in 1978 when he started exhibiting with Portal Gallery.
Peacock says of his work, which could broadly be defined as surrealist, that he is fascinated by his own cultural conditioning, the idea that objects, people, everything contains other identities, and that it is possible to decode and strip off a layer of what is real and get a glimpse of something else, often it is a combination of objects that inspires this: 'like the chance encounter between an umbrella and a sewing machine', revealing that the familiar has a function quite different from it's overt one.
Irvine says that his work is inspired by myths, folklore, and T.V. particularly the Lone Ranger. He is interested in the work of the Surrealists, Umberto Eco, Franz Kafka, Fetish Figures and Groucho Marx.
His work is concerned with the 'chance encounter' and its consequences - both hermeneutic and aesthetic, playful and serious.
Visit also artist's official site http://irvinepeacock.co.uk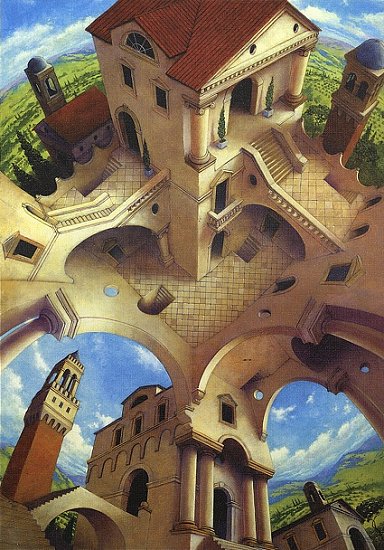 Castle of Illusions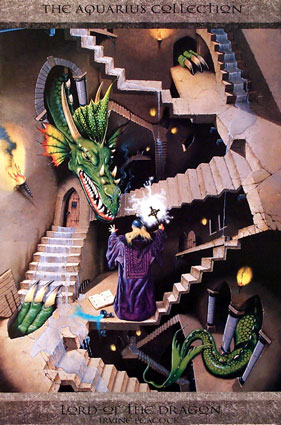 Lord of the Dragon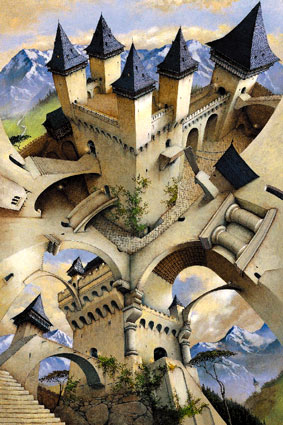 Castle of illusions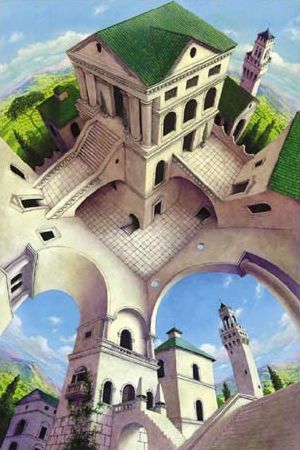 Temple of Possibilities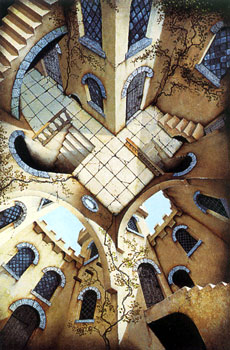 The Courtyard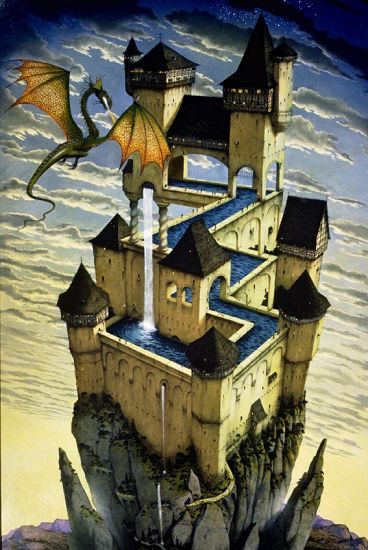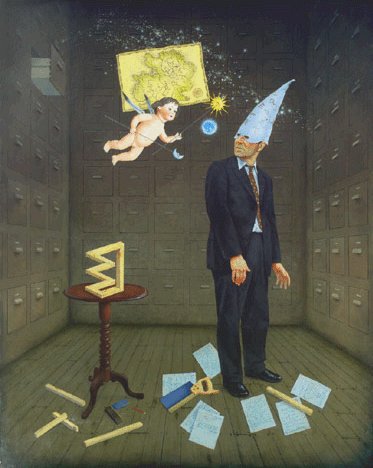 Dans Le Chambre Mystere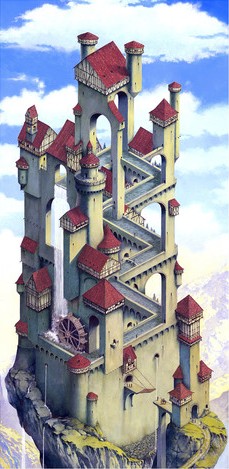 Waterwheel