Movies and animations
Dance to Death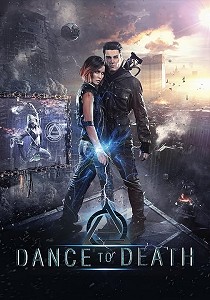 Dance to Death is a Russian anti-utopia movie, which was issued in 2016.
The story is set in Moscow, 2070s. In a sealed bunker in the post-apocalyptic ruins of Moscow, young people struggle against each other in a deadly dancing tournament. Only the winners will live.
A logo, which represents impossible intersection of circle and triangle, is used in movie posters and in movie itself.