Movies and animations
Fallen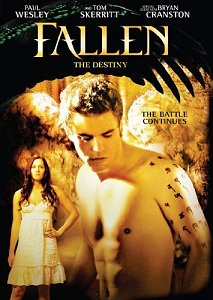 Fallen is a 2006 ABC Family miniseries based on the (4 book) novel series by Thomas Sniegowski The Fallen, and broken into three parts. Fallen stars Paul Wesley as Aaron Corbett, a good-natured high school student who discovers he is a Nephilim, human-angel hybrid.
In the last series, Fernanda Andrade as Vilma Rodriguez goes to the temple seeking Aaron, and when she tries to exit she finds hereself on an endless staircase. Several frame from this scene you can see below.
See also about the Fallen miniseries at the Internet Movie Database.