Movies and animations
Inu × Boku Secret Service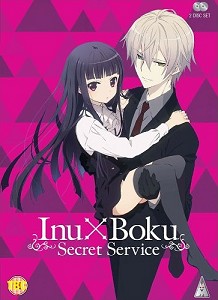 Inu × Boku Secret Service is a Japanese manga series written and illustrated by Cocoa Fujiwara. An anime adaptation by David Production aired in Japan between January and March 2012.
The Maison de Ayakashi, better known as the Ayakashikan, is a high security apartment building where humans with demon ancestors, or yokai, reside, each guarded by their own Secret Service bodyguard. A yokai girl named Ririchiyo Shirakiin moves into the Ayakashikan hoping for some peace and quiet. Instead, she finds herself with the service of the Secret Service agent, Soshi Miketsukami.
There's image of endless staircase at the end of 6th episode. Screenshots are represented below.