Movies and animations
Pokémon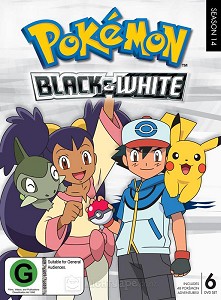 Pokémon is a media franchise published and owned by Japanese video game company Nintendo and created by Satoshi Tajiri in 1996. Originally released as a pair of interlinkable Game Boy role-playing video games developed by Game Freak, Pokémon has since become the second-most successful and lucrative video game-based media franchise in the world, behind only Nintendo's own Mario franchise. Pokémon properties have since been merchandised into anime, manga, trading cards, toys, books, and other media.
The Pokeémon anime TV series follows the quest of the main character, Ash Ketchum (known as Satoshi in Japan) a Pokémon Master in training, as he and a small group of friends travel around the fictitious world of Pokémon along with their Pokémon partners.
In the 47th episode of the 14th Pokémon season there's artwork on the wall, which was inspired by Escher's Relativity. Travellers pass through it with help of Pokémon.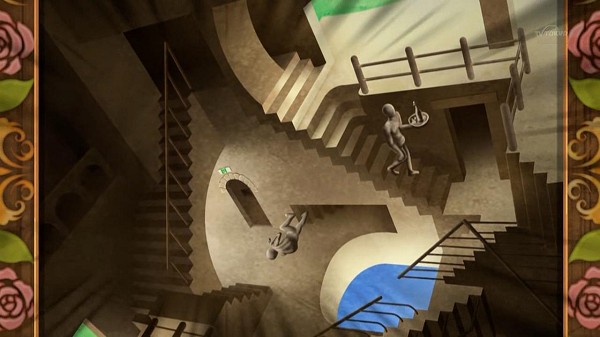 See the full episode at http://www.animeplus.tv/pokemon-season-14-black-and-white-episode-47.