Movies and animations
Teen Titans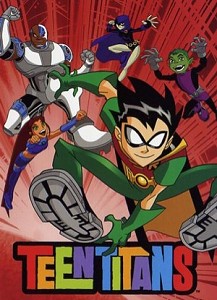 Teen Titans is an American TV show based on the DC Comics characters of the same name, that premiered on Cartoon Network and the WB Television Network in 2003. It is based primarily on the comic book series New Teen Titans of the early-1980s.
At the 10th episode of the 1st season "Mad mod" there's a scene, which was inspired by Escher's artwork "High and Low". Below, you can see the image, which was created by merging several consecutive frames.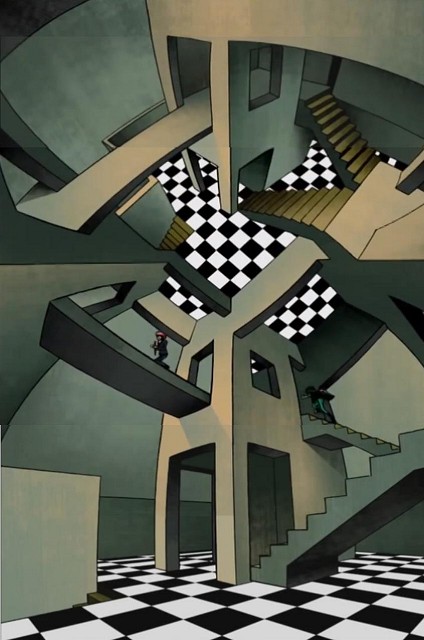 Also, there's an orientation paradox.