Movies and animations
Tenet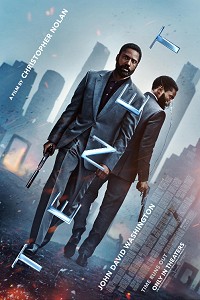 Tenet is a science fiction spy film directed by Christoper Nolan. Nolan took more than five years to write the screenplay after deliberating about Tenet's central ideas for over a decade.
A CIA operative, the Protagonist, participates in an extraction at the Kyiv Opera House. His team retrieves an artifact but he is captured, tortured by mercenaries, and ultimately consumes a suicide pill. Some time later, the Protagonist awakens to learn the artifact was lost and the pill was a fake, designed as a test. An organization called Tenet recruits him and briefs him on bullets with "inverted" entropy, meaning they move backward through time.
The story is quite complex to explain it here. Nolan was inspired by ancient palyndrome Sator-Arepo-Tenet-Opera-Rotas. The third word of the palyndrome gave the title of the film. All the words are weaved in the story. And Rotas is the name of the company, which belongs to antagonst russian olygarch Kirill Sator. The logo of Rotas is the impossible pentagon.