Movies and animations
The Avengers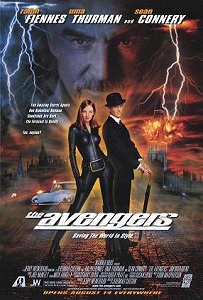 The Avengers
The Avengers is a 1998 American action spy film adaptation of the British television series of the same name from the 1960s.
The film was directed by Jeremiah Chechik. It stars Ralph Fiennes and Uma Thurman as secret agents John Steed and Emma Peel, and Sean Connery as Sir August de Wynter, a mad scientist bent on controlling the world's weather and blackmailing various governments for sun or rain.
During the story, Emma Peel trying to escape from August de Wynter runs by endless staircase. The screenshot from this scene is presented below.