Movies and animations
The Fairly OddParents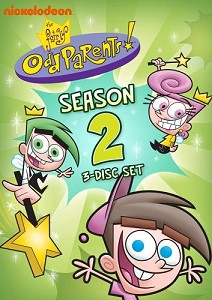 The Fairly OddParents is an Emmy-award winning American television series created by Butch Hartman for Nickelodeon. It is the third-longest-running Nicktoon, behind SpongeBob SquarePants and Rugrats.
A young boy, Timmy Turner, has three fairy godparents, Cosmo and Wanda, and their baby, Poof who grant his every wish, inadvertently causing problems that Timmy must fix.
The title screen of 11th episode of the 2nd season "Deja Vu" contains image, which was inspired by Escher's Drawing hands. A screenshot with this image is presented below.