Movies and animations
The Witcher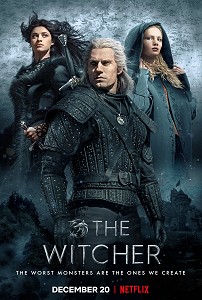 The Witcher is an American fantasy drama series, which is based on the book series of the same name by Polish writer Andrzej Sapkowski.
Set on a fictional, medieval-inspired landmass known as "the Continent", The Witcher explores the legend of Geralt of Rivia and princess Ciri, who are linked by destiny to each other.
In the 5th episode of the 1st season "Bottled Appetites" there is an impossible sign on a stopper of bottle with Genie, which Geralt and Jaskier find in the river.