Computer games
Back to Bed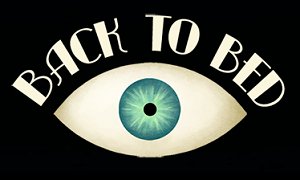 Back to Bed is a surrealistic puzzle game, in which you should take a sleepwalker to bed, who walk by strange constructions of his dreams. You can act as a dog with human face, which can carry green apples and fishes and put them on the way of sleepwalker to change his direction of walking.
All levels of the game were designed in style of Salvador Dali artworks. Most of them also contain impossible figures.
Web site of the game http://backtobed.dadiugames.dk.
Click on image to see it in better quality.