Computer games
Chrono Cross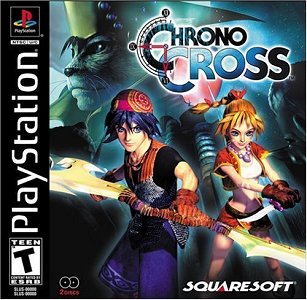 There's a level Dimension Vortex in Japanese RPG game Chrono Cross, where player should go by labyrinth in form of impossible figure. The game was published in 1999 for Sony PlayStation.
Below, you can see screenshots from the game. Quality of images is not good, but, unfortunately, this is all that I've found in the Internet. If you have images from this level in better quality, please, send them to me impossible.world@gmail.com.
You can see video with walk through this level here.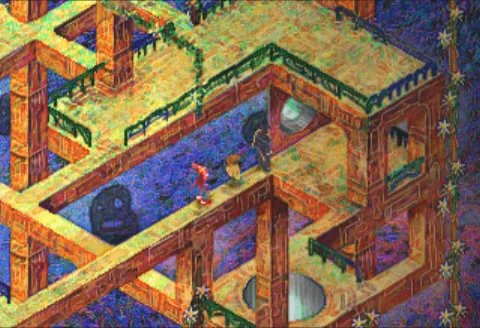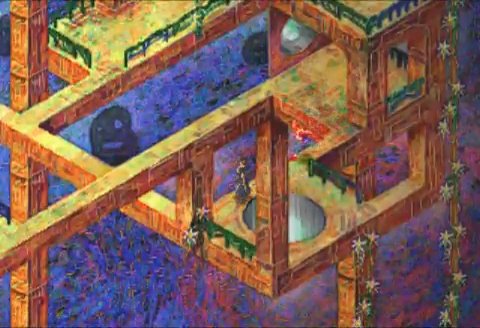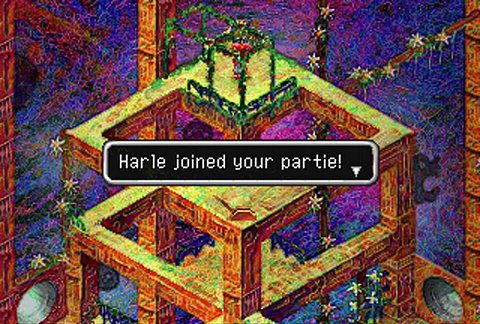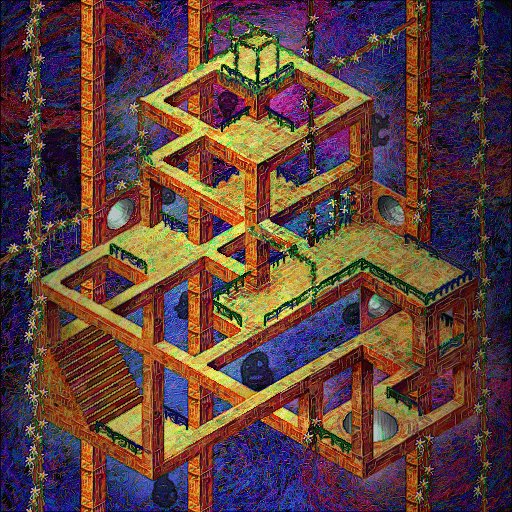 The image was found at http://www.navinaj.com/about/.