Computer games
Diner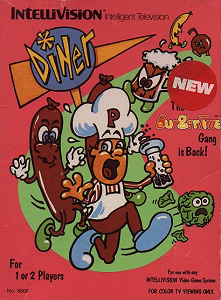 Diner is an arcade game, which was created by Realtime Associates Inc. for Intellivision platfrom at 1987.
Peter Pepper has taken up a job at a local diner. Unfortunately, the Rotten Food has followed him there, and is scattering meals all over the place. Peter must navigate the diner and kick all the balls of food back onto their respective plates, while avoiding being tackled by the Rotten Food.
Some levels of the game has form of impossible figure. Several screenshots you can see below.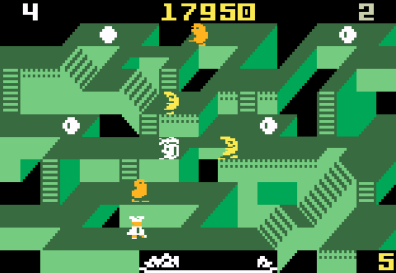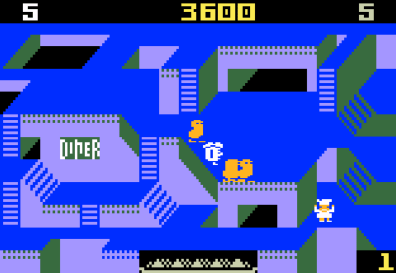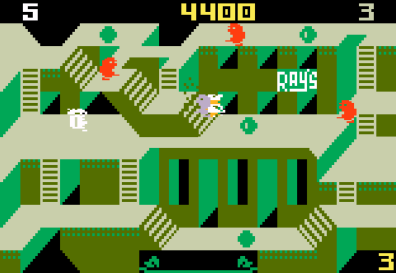 More information about the game you find at http://www.giantbomb.com/diner/3030-20193/.