Computer games
House of Wonders: Babies Come Home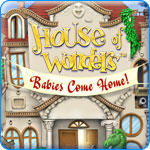 House of Wonders: Babies Come Home is a hidden object game, where the player finds and clicks objects on rooms, picking the required ones from a list at the left side of the screen, within a time limit. Each object found adds money to a balance tab at the top. The money is used to buy assorted merchandise on a separate section of the game, where the player can purchase houses, vehicles, accessories for the nursery and other things.
Each stage is comprised of several different rooms, each with a different theme and some with slight variations to normal gameplay. One of rooms was inspired by Escher's artwork Relativity.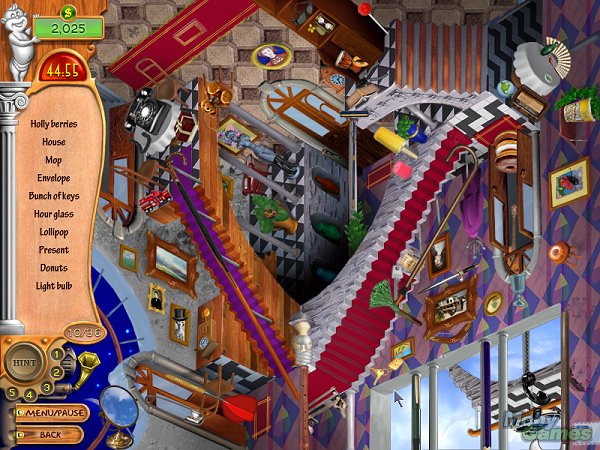 The image was found here.