Computer games
Illusions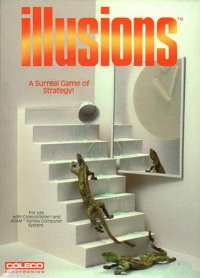 Illusions is a surreal ColecoVision video game in which the player maneuvers blobs around the screen, trying to get them to merge, or, alternatively, split apart. At times, lizards may chase the blobs around.
The game was created by Nice Ideas, a division of Mattel, in 1984. Later it was sold to ColecoVision, which was one of the most popular consoles until video games crash of 1983. After the crisis ColecoVision was withdrawn from the video game market.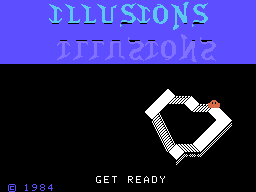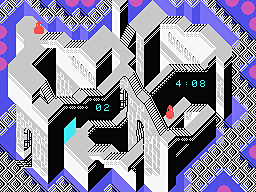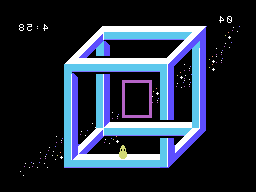 Images were found at http://www.colecovision.dk/illusions.htm.