Computer games
Rhem 3 - The Secret Library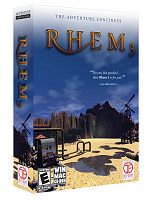 Rhem 3 is a gigantic adventure game with many puzzles in numerous of different rooms. In one of the rooms there's image of an officer with impossible triangle in his hands. The screenshot your can see below.
Official site of the game http://www.rhem3.com.
The image was found the page with game walkthrough http://www.fisicx.com/rhem3/walkthrough.htm.