Computer games
Sanitarium

Sanitarium is a psychological horror point-and-click adventure game that was released for Microsoft Windows in 1998. The game was developed DreamForge Intertainment and published by ASC Games.
Sanitarium tells the story of Max Laughton, a man who suffers from amnesia after getting in a car accident and awakening in an asylum. As the story progresses, Max frantically tries to unveil the details of his institutionalization and the search for his own identity.
The game is divided into 13 chapter. In chapter 11 "The Maze" we meet with impossible construction. A screenshot from the game is presented below.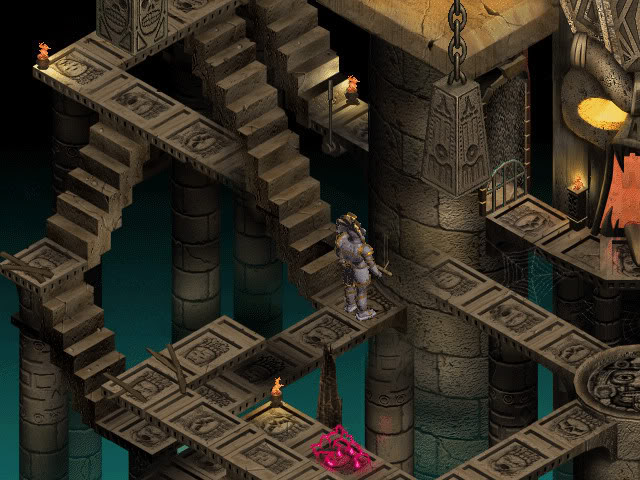 Source of the image.