Logo projects
Dev Ethan Valladares
Artist's profile at Behance https://www.behance.net/DevValladares.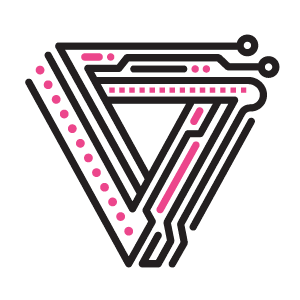 The artist created an interesting logo, which is based on impossible triangle and graphics of electronic board. Below, you can see the way of thinking, how the logo was created.

The artist also created an animated version of the logo.
Also you can see examples of exhibition posters with this logo.