Tattoo
Jerry Magni
Artist's web site http://jerrymagni.com.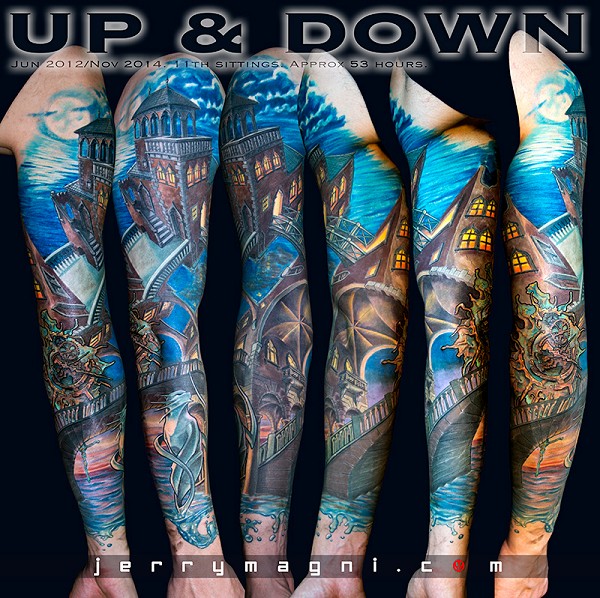 This tattoo was inspired by Escher's artwork "High and Low". It covers whole sleeve and cannot be photographed in single shot. The image above show several views of tattooed hand, and the image below show full image, which was then applied on hand.
The image was found at http://jerrymagni.com/wp/en/portfolio/skin/step-by-step/escher-sleeve/.