Impossible sculptures
Shigeo Fukuda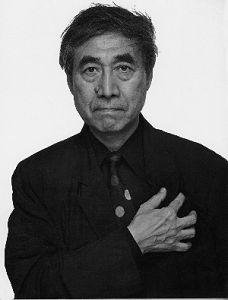 Shigeo Fukuda (1932-2009) was a sculptor, graphic artist and poster designer who created optical illusions.
He was born in 1932 in Tokio (Japan). He graduated in fine art from Tokio National University of Fine Arts and Music in 1956, where was a honorary professor.
His artworks were exhibited in Paris by Unesco and in other relevant international exhibitions dedicated to social communication in New York, Rio de Janeiro, Glasgow and Slovakia. He had personal exhibitions in New York, Toyama (Japan), Warsaw (Poland) and Lahti (Finland).
Mr. Fukuda was awarded many important international prizes including the 1985 Moscow Poster Biennial first place, Russia; the 1995 Helsinki Poster Biennial Grand Prix, Finland; and the 1997 Ministry of Trade and Industry meritorious service prize, Japan.
Shigeo Fukuda was a former vice chairman of the International Council of Graphic Design Associations (ICOGRADA) and vice chairman of the Japanese Graphic Designers Association (JAGDA). He was a member of Alliance Graphique International (AGI) and member of Tokyo Art Directors Club (TADC). In 1986 he received the Honorary Royal Designer for Industry distinction from the Royal Society of Arts, London.
See also his posters with impossible figures.