Various artists
Zenon Kulpa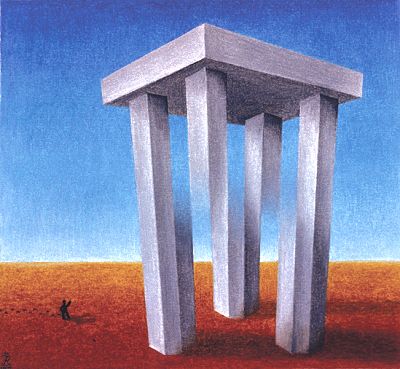 "Dolmen", 1977
(oil pastels on paper)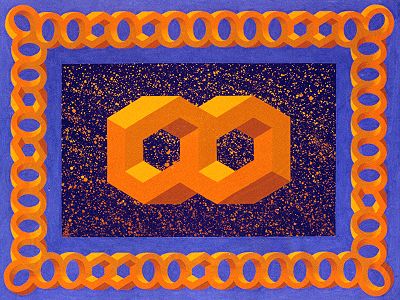 "Infinity", 1977
(gouache on paper)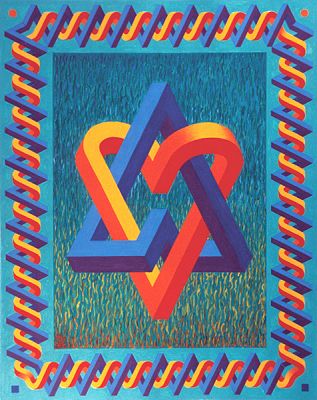 "Marriage", 1976
(gouache on paper)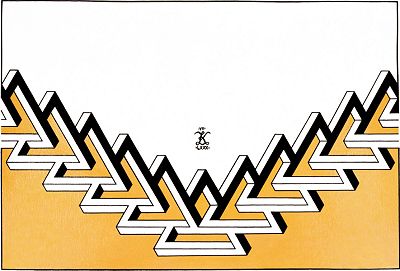 "Foundation", 1980
(gouache and india ink on paper)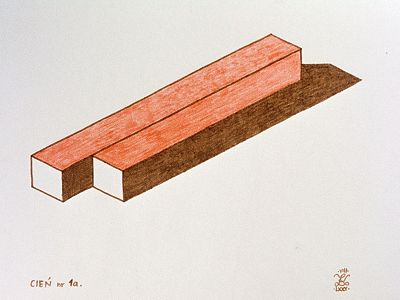 "Shadow 1a", 1980
(felt tip pen on paper)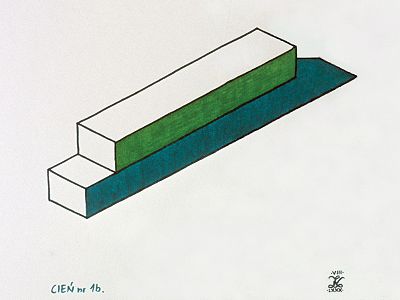 "Shadow 1b", 1980
(felt tip pen on paper)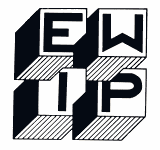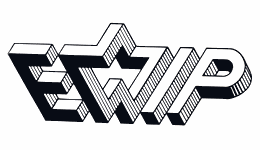 Two variants of logo for European Workshop on Image Processing, which was planned in 1977 but never materialized.
Zenon Kulpa did some drawings and paintings, with both traditional techniques and computer graphics tools, using impossible figures as the main motif. His works were shown on a number of exhibitions in Poland and abroad. The exhibitions included, among others: a one-man show in Wroclaw, Poland; a joint exhibition with Oscar Reutersvärd in the Art Museum of Lodz, Poland; participation in the world exhibition "Impossible Figures" in Utrecht, The Netherlands and Ratingen, Germany, as well as in "Prix Ars Electronica" festival in Linz, Austria. Below is the poster of an exhibition of Oscar Reutersvärd with Zenon Kulpa (poster design: Jan Kubasiewicz).
Read also article by Zenon Kulpa "Putting order into impossible".
Official artist website http://www.ippt.gov.pl/~zkulpa/zkperint.html