Impossible figures in advertising
Invepar
Invepar - is a Brazilian group of companies which operates in the transportation infrastructure segment in Brazil and abroad, focusing on the management and operation of toll roads, urban mobility systems, and airports.
Designed by Nuno Mendes advertising image with impossible triangle represent the three transportation facilities they opperate on.
Artist's web site http://nunomendes.prosite.com.
Artist's profile at Behance https://www.behance.net/NunoMendes.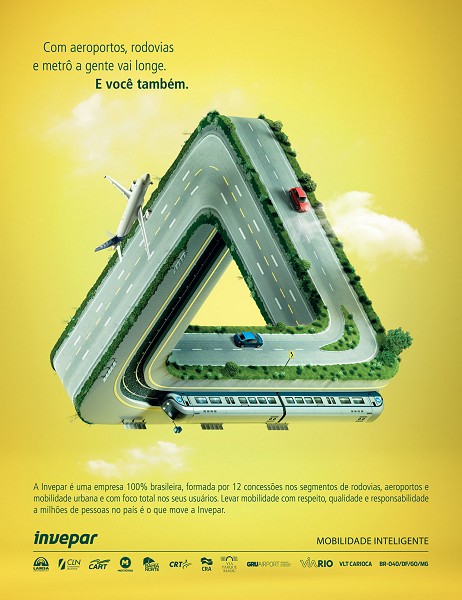 The image was found at https://www.behance.net/gallery/15632875/Invepar-Escher.