Applied art
Ed Algra (de-fracto)
The Zandacademie (World Sand Sculpting Academy) brought to life the theme of 'Ode to the Dutch Masters' in a life-sized sand sculpture on the Buitenhof in The Hague's city centre in 2010. Sand sculptures devoted to such famous artists as Rembrandt, Vermeer, Jeroen Bosch were created. But more interest for us is scultpure devoted to art of M.C. Escher.
Here, we see inspirations from several of his artworks. To the left is the famous impossible waterfall, which is consist of two impossible triangles in fact. A fragment of the Metamorphoses is in the middle and the animal from the Curl up is to the right.
Photos were made in Hague in 2010.
Photographer's deviantART profile http://de-fracto.deviantart.com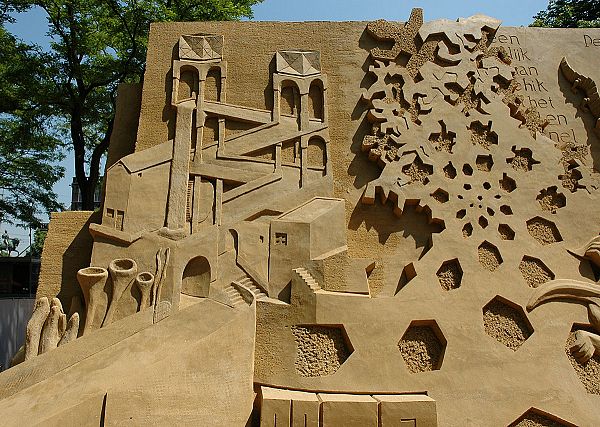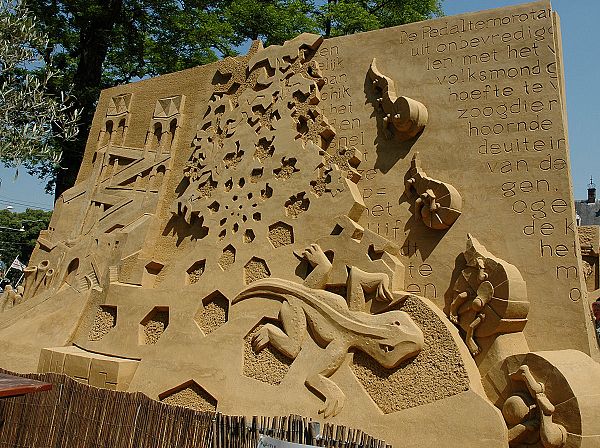 Images were found at: