Cartoons
Kim Hoppy
ACME corporation is a fictional corporation that features prominently in the Wile E. Coyote (produced by Road Runner) cartoons as a running gag featuring outlandish products that fail catastrophically at the worst possible times.
In this case the failure of ACME looks like Escher's Belvedere.
Artist's deviantART profile http://kimhoppy.deviantart.com.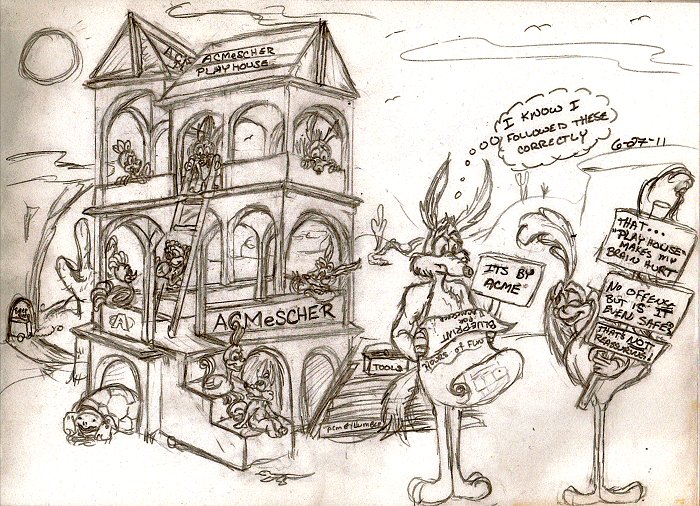 ACME delivery - Escher
The image was found at http://kimhoppy.deviantart.com/art/ACME-Delivery-Escher-215841390.