Cartoons
Robert John Matson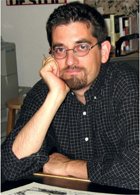 R.J. Matson is the editorial cartoonist at the St. Louis Post-Dispatch, The New York Observer and Roll Call. His cartoons and illustrations have appeared in many other publication, including The New Yorker, The Nation, MAD Magazine, City Limits, The Daily News, The Washington Post, Washington City Paper, Capital Style, and Rolling Stone.
Robert John Matson was born in Chicago in 1963. He raised in Brussels, Belgium and Minneapolis, Minnesota. He received a B.A. from Columbia University in 1985 and won a national Scholastic Press Association Award for cartoons he contributed to the Columbia Daily Spectator.
Now, he lives in St. Louis with his wife and their three children.
Artist's web site http://www.rjmatson.com
Among others, he created a cartoon "Escher economy" with endless staircase, which was published in St Louis Post-Dispatch, November 24, 2006.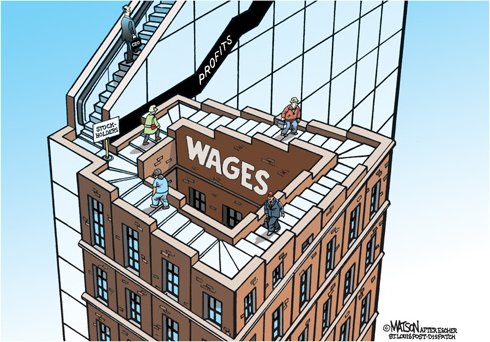 Escher economy
The image was found here.