Comics
David Phillips
David Phillips created comics book OpticalOctopus devoted to optical illusions. He depicted many types of illusions including impossible figures. Below you can see the intro image of a man with three legs and three arms as well as two frames from the comics with rounded endless staircase and impossible castle in the air.
The site of the project http://www.opticaloctopus.com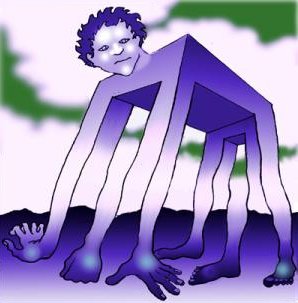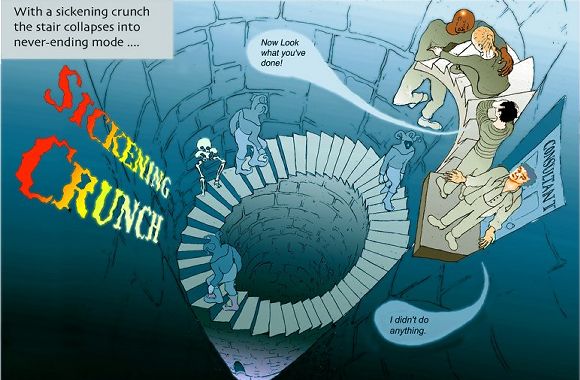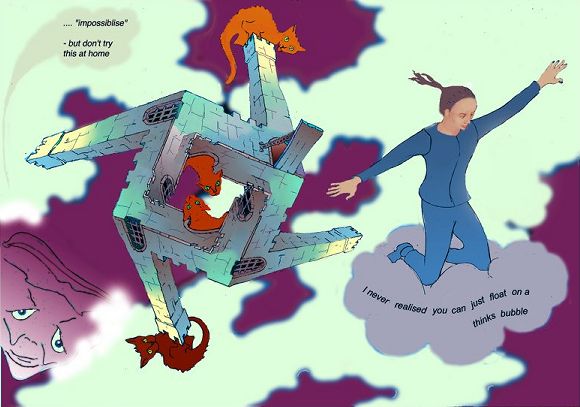 Images were found at
See also photo montage by David Phillips.