Comics
Little Nemo in Slumberland
The recent Little Nemo in Slumberland series, by Eric Shanower and Gabriel Rodriguez, has been a fun revival of Winsor McCay's legendary early 20th century newspaper strip. Roaming about in Slumberland, the land of dreams, a new kid named Nemo goes on fantastical adventures across impossible landscapes and places where no rules of physics apply.
One of the places this new Nemo visits is The Tessellated Tower, which is inspired by Escher's artwork Waterfall.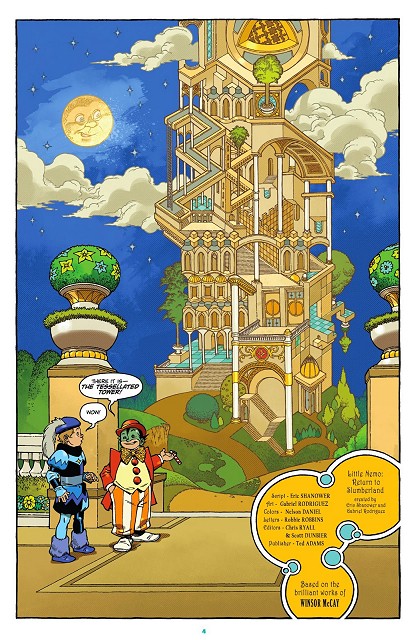 Tesselated Tower
See also Little Nemo comic book cover with Escher inspired image.
The image was found at http://www.comicscube.com/2015/02/escher-in-comics-gabriel-rodriguezs.html.