Sandro del Prete
The Metal Shears Ready for Takeoff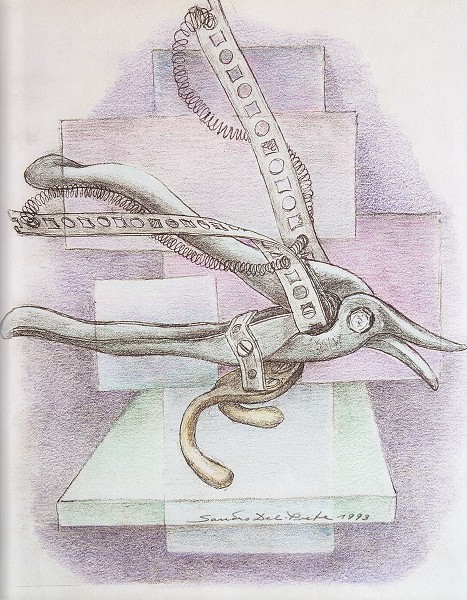 Done!
The Woodpecker Hammer
has been freed and is ready to use! Oh no, the head is a bit loose! Well, fortunately there is a slot in the handle tighten the head to the neck. Wait a minute, there is nothing with which to hammer in the wedge. Well, no problem! A good craftsman always has a solution. I can always use the other wrench...
The Adjustable Wrench That is Ready for a Bullfight
, and convert it...