Escher inspired
Clarke Green
These images of impossible pioneering projects were published at Scoutmaster blog.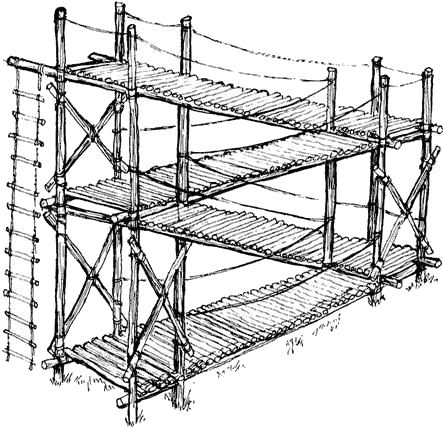 Escher tower
This impossible project is based on construction from Escher's lithograph "Waterfall". There's rope-ladder here in that place where water fall in the original image.
Escher signal tower
The construction of this impossible pioneering project is inherited from Escher's artwork "Belvedere".