Infographics
dehahs
This infographic image shows us story of the motion picture Christopher Nolan's film "Inception" in schemtatic way, using impossible triangle as a basis for explaining of story tangles.
The little lines around the perimeter of the chart show who's still dreaming as the movie progresses. The drawings on the right edge show the four major dream sequences, while those on the left add the corresponding "kick" moments. The never ending staircase illusion used here does nod to a scene in the movie, but it doesn't accurately portray the plot, which has an ending that doesn't link back to the beginning.
Artist's deviantART profile http://dehahs.deviantart.com
See also a logo with impossible figure by dehahs.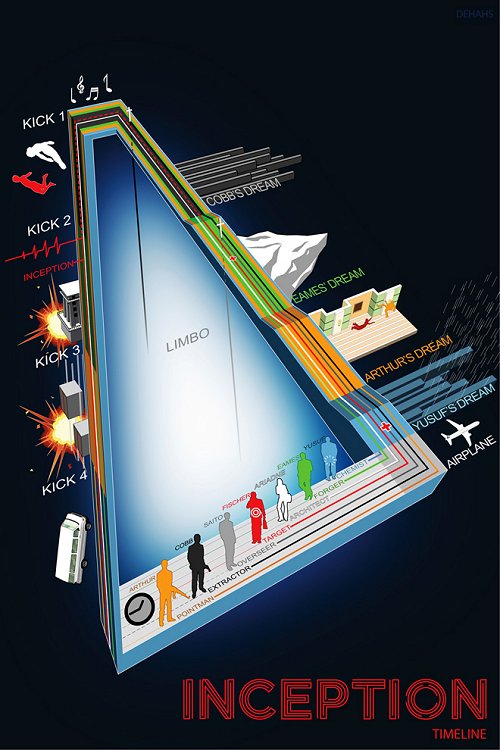 The image was found at http://dehahs.deviantart.com/art/Inception-Infographic-172424503