Posters
Alastair Maceachern
This poster was created for Roddy Woomble promoting his album "The Impossible Song & Other Songs". As a song could be a difficult concept to draw, artist have drawn Roddy contemplating an impossible object instead. It's based on Escher's artwork "Man with cuboid".
Artist's web site http://amdrawing.co.uk.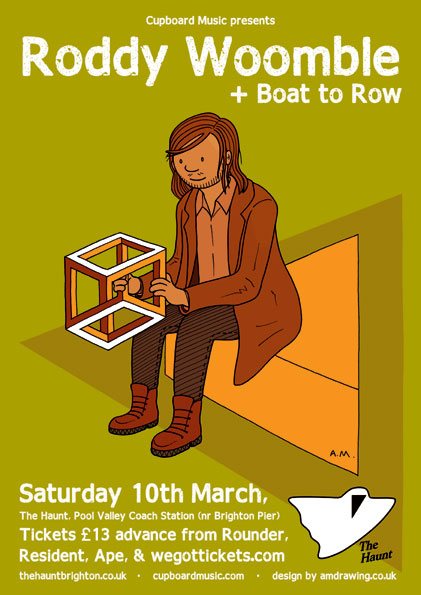 The image was found at http://amdrawing.co.uk/folio/roddyw.htm.