Ink and pencil
Karina Taurus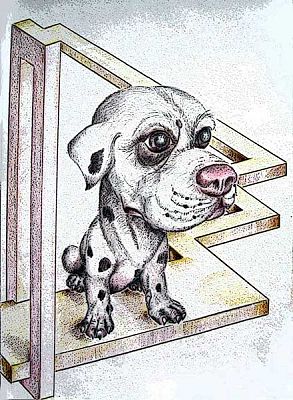 The dog sitting on a construction based on the impossible triangle.
The rhino goes through impossible construction by inconsistent road. Bars on the foregound turn into gaps on the background, and gaps on the foregound make road, which rhino goes.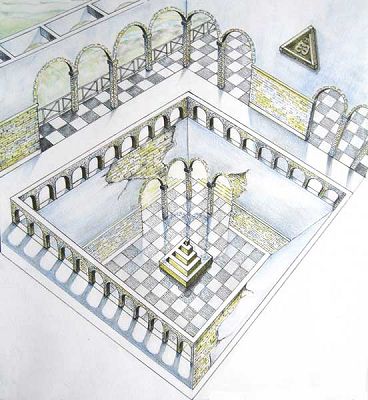 Here we see impossible piramid at the bottom and bas-relief of impossible triangle on the wall. Also some columns stand in an inconsistent manner.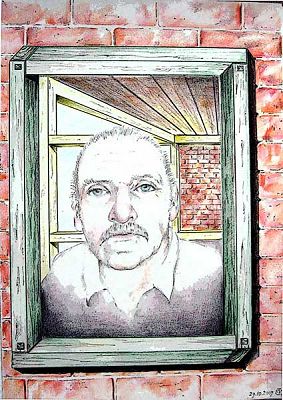 Here we see an impossible wooden window, which liked to draw Belgian artist Jos de Mey. Also on the background we see a part of impossible construction from Jos de Mey's artwork.