Covers
The Escher Twist
(Book 16 in the Homer Kelly series)
(2002)
A novel by Jane Langton
In "The Escher Twist", the search for a mysterious woman in a green coat, glimpsed briefly at an art exhibition, leads Cambridge professor Homer Kelly and his wife, Mary, into an Escher-etched labyrinth, where every intriguing line, curve, and angle points to murder.
Jane Langton is the author of fifteen other Homer Kelly mysteries, and a well-known children's author.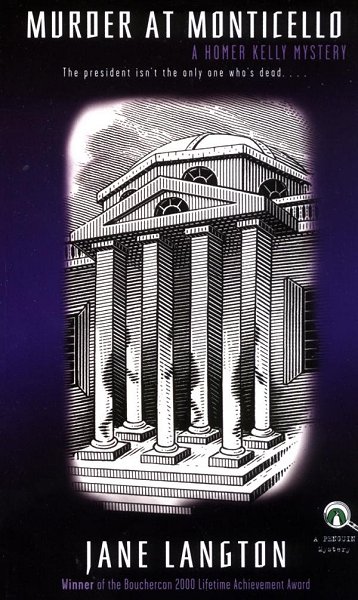 Murder at Monticello
(Book 15 in the Homer Kelly series)
(2001)
A novel by Jane Langton
Definitely, both artwork of book titles are inspired by art of Istvan Orosz.