István Orosz
[Impossible artworks - 1] [Impossible artworks - 2] [Impossible artworks - 3] [Impossible artworks - 4] [Impossible artworks - 5] [Impossible posters] [Other images] [Wood works] [Impossible artworks - 6] [Impossible artworks - 7]
---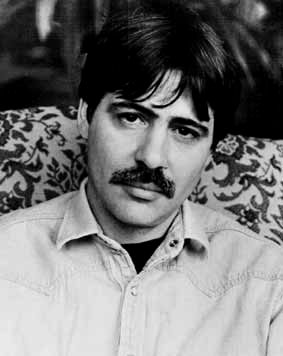 István Orosz was born in Hungary in 1951. He was trained as a graphic designer at the University of Arts and Design in Budapest. After graduation in 1975, he became involved with theatre, as a stage designer, (sometimes as an actor as well) and animated film. Later when Poster Art came to the center of his interest, he began to design theatre, movie and exhibition posters. Under the influence of Eastern-European democratic changes he drew some political posters as well.
Istvan likes to use visual paradox and illusionistic approaches while following traditional printing techniques such as woodcutting and etching. He also tries to renew the technique of anamorphosis.
István is a regular participant in the major international biennials of posters and graphic art (Brno, Warsaw, Toyama, Fort Collins, Lahti) and his works has been shown in many individual and group exhibitions in Hungary and abroad. Occasionally he participates in international designer and artist congresses (Brasil, Holland, Czech Republic, Mexico, Israel, Italy, and USA). Istvan is the Co-founder of D.O.P.P. artist group, film director at the Pannonia Film Studio, guest teacher at the University of Arts and Design in Budapest and member of Hungarian Art Academy.
István often uses "Outis" (No one) as an artist's pseudonym. (The Homeric hero Odysseus, who fought the Cyclops, used this name. He put out the monster's eye.) Orosz imagines that the poster is nothing else but an Odysseus' gesture: some kind of attack upon the eye.
Official artist's website http://www.utisz.net/