Impossible sculptures
Brian McKay, Ahmad Abas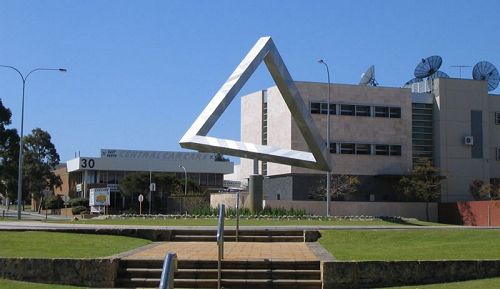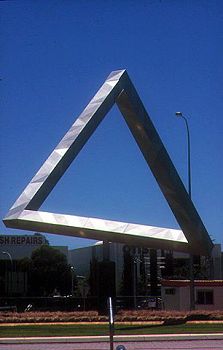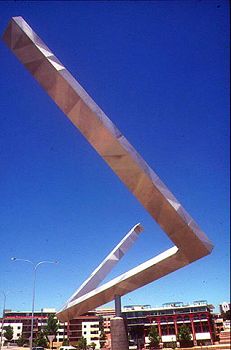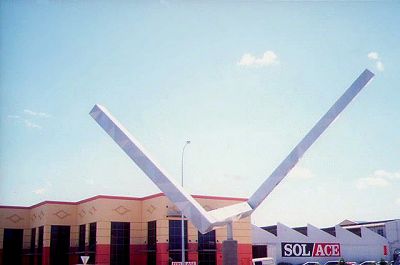 Sculpture of impossible triangle was created in Perth (Australia) as a part of reconstruction of the east part of the town. You can read more about it in appendix to the article "Impossible figures in real world".
---
Below are photos that were made by Anna Zvonkova in Perth.
Photo cleaning by Tatiana Vasilyeva.