Various artists
Tristan Pauli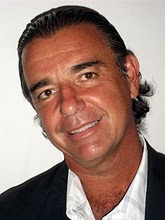 Tristan Enrique PAULI was born in 5th May of 1961 in Cordoba (Argentina). He was raised in a family immersed in the arts. He studied art, painting, drawing and ceramic work during his childhood with private teachers. He graduated with a masters degree in Architecture in 1986 from "Facultad de Arquitectura y Urbanismo of Cordoba, Argentina".
He says, that he was always influenced by the very detailed work of the early European maestros, and also artists like Breugel and Durer. Escher, Dali and the Italian futurists made a great mark on his life as well. The Spanish architect Gaudi is also a reference point. As an artist, he is always intrigued in the interaction between paint, sculpture and architecture. He strives to capture the fluidity between these mediums.
His artworks show imaginary and impossible cities, which somehow copy the confusing process of growth of real cities, navigating an intricate visual puzzle. His method is simple. He starts with a white piece of paper, no previous sketch or idea, just basic perspective lines to provide guidance. At this point his mind and the ink start to flow through the art pen and the imaginary city begins to take shape, mirroring the growth of real cities. As the drawing takes shape, the old and modern buildings, arches, bridges, pipes, ducts, fans, bolts, nuts chains and rows begin to appear. Churches, factories, middle age buildings and iconic skyscrapers grow without a plan.
He have exhibited at the "arts and crafts for architects series" 1983 and was awarded the finalist price. Published work in "Ambiente", National Architectural Digest in 1983. Solo exhibition at Cordoba Architect's headquarters, in the solo series "the architects in the arts" 1990. His works were sold to private collections in South America, USA and Europe.
His last exhibition was in summer of 2011 in Agora Art Gallery in Chelsea, NY, and the next is scheduled in February 2012 at the Argentine Consulate.
Artist's blog http://tristanpauli.blogspot.com.
Click on thumbnail to see image in better quality.